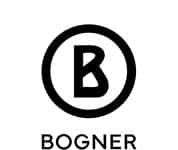 Wie das Modeunternehmen BOGNER die Qualität seines Onlineshops dauerhaft gewährleistet und das Kundenerlebnis optimiert
Die Willy BOGNER GmbH mit Sitz in München ist ein international erfolgreiches Lifestyle-Unternehmen und führender Anbieter von luxuriöser Sports Fashion. Das Unternehmen ist in über 50 Ländern mit den Marken BOGNER (Ready to Wear, Active Sports, Kids) und FIRE+ICE sowie Lizenzen vertreten und besteht seit 1932.
Auch BOGNER möchte die eigenen Produkte für seine Kund*innen weltweit rund um die Uhr zugänglich machen. Dieses Vorhaben setzt die Benutzerfreundlichkeit und ständige Funktionalität des Webshops voraus, weshalb viele Funktionen im Front-End durch User Acceptance Tests (UAT) kontinuierlich getestet werden müssen. Der umfangreiche Prozess erschöpft jedoch alle zeitlichen und personellen Kapazitäten im BOGNER Digitalteam, welches den Onlineshop verantwortet. Deshalb investiert das Unternehmen in Lösungen und Dienstleistungen, durch die der Testprozess automatisiert wird.
The Challenge
Manuelles Testverfahren: ein sehr zeitintensiver Prozess
About the company
Bogner is an internationally active fashion company and is one of the pioneers of luxury sportswear brands.
Number of Employees
630
Industry
Fashion Industry
Testup was used for
User acceptance tests within the framework of Testing as a Service
Impact
Shift resources away from manual testing towards further development of the webshop
Die Schnelllebigkeit der Modebranche birgt einige Herausforderungen für BOGNER, insbesondere im digitalen Bereich. Da sich immer mehr Kund*innen dazu entscheiden, Produkte online zu beziehen, möchte BOGNER stets ein erstklassiges digitales Einkaufserlebnis gewährleisten. Die kontinuierliche Bereitstellung eines benutzerfreundlichen und funktionsfähigen Onlineshops ist dem Unternehmen dabei besonders wichtig. Deshalb ist es ausschlaggebend, dass das Digitalteam bei BOGNER fortlaufend kontrolliert, ob im Front-End des Onlineshops alles wie geplant funktioniert und die Anforderungen der Kund*innen erfüllt werden. Hierfür setzt BOGNER User Acceptance Tests (UATs) ein, die alle Funktionen wie beispielsweise die Produkt-Landing-Pages, die Anmeldefunktion für den Newsletter, Wunschlisten, Gutscheincodes, das Konto und den Checkout-Prozess sowie das optische Erscheinungsbild des Onlineshops aus der Perspektive der Nutzer*innen bzw. der Kund*innen automatisiert prüft.
Die UATs wurden vom Digitalteam bis vor kurzem noch manuell durchgeführt, was äußerst zeitintensiv war. Denn die Liste mit den zu testenden Funktionen ist sehr umfangreich und das Team musste diese in insgesamt zehn verschiedenen Länder-Shops auf Fehler überprüfen und die korrekte Darstellung auf einer Vielzahl von Endgeräten sicherstellen. Der gesamte Testvorgang entwickelte sich also zu einem aufwändigen Prozess, der enorme zeitliche Kapazitäten im Team beanspruchte. Zudem waren Fehler, die während der manuellen Ausführung der UATs erschienen, im Nachgang oftmals nicht mehr reproduzierbar. Das erschwerte die Meldung des Problems an das Entwicklungsteam und beeinträchtigte so auch die Qualität des Onlineshops. Um Mitarbeitende im Digitalteam langfristig zu entlasten und das Qualitätsmanagement auf das nächste Level zu heben, entschied sich BOGNER schließlich dazu, die User Acceptance Tests zu automatisieren und an einen Testing-as-a-Service-Dienstleister teilweise auszulagern.
The Solution
Mit User Acceptance Tests im Rahmen von Testing as a Service das Qualitätsmanagement und Kundenerlebnis optimieren
Die Empfehlung für den Testing-as-a-Service-Dienstleister testup.io stammt von einem Projektleiter bei BOGNER. Nach einem initialen Kennenlerngespräch stand für die Entscheidungsträger*innen im Modeunternehmen fest, dass testup.io in puncto Transparenz und Kommunikation alle Prämissen für eine erfolgreiche Zusammenarbeit erfüllt.
Um das Testverfahren für die Akzeptanztests anschließend an testup.io zu übergeben, entwickelte Helena Müller, Online Shop Content Managerin bei BOGNER, zunächst eine Teststrategie mit den erforderlichen Tests sowie der gewünschten Ausführungsfrequenz. Darauf basierend übernahm testup.io die initiale Einrichtung der automatisierten UATs. Diese werden nun vom Dienstleister ein Mal pro Tag und auf unterschiedlichen Instanzen ausgeführt und ausgewertet. "Obwohl ich nach jeder Ausführung der Tests einen Report mit den Ergebnissen erhalte, muss ich diese nicht alle sofort prüfen. Stattdessen bekomme ich von testup.io Benachrichtigungen zu validierten Fehlern und kann diese umgehend und effizient an unser Entwicklungsteam zur Behebung weiterleiten," sagt Helena Müller. Die Option, im Voraus festzulegen, zu welchem Zeitpunkt die Tests durchgeführt werden, eröffnet dem Team auch neue Möglichkeiten, das digitale Kundenerlebnis bei BOGNER zu optimieren. Beispielsweise können die ersten Tests noch vor den Hauptkonsumzeiten durchgeführt werden, damit mögliche Fehler direkt zu Beginn der Arbeitszeit gemeldet werden.
The Impact
Visuelle Testautomatisierung unterstützt Dokumentation und Kommunikation

Den Fokus auf wertschöpfende und strategische Aufgaben richten

Ein entscheidender Vorteil, der sich aus der Zusammenarbeit mit testup.io ergibt, ist die Verwendung eines visuellen No-Code Testautomatisierungstools. "Das visuelle Tool ist nicht nur unglaublich hilfreich für die Dokumentation, sondern es hilft uns dabei, immer den Überblick zu behalten," erklärt Müller. Testup.io zeichnet alle Tests anhand von Videoreports auf und schickt diese anschließend an die zuständigen Mitarbeitenden. Wenn Fehler auftreten, ist das Digitalteam in der Lage, diese schnell und unkompliziert zu reproduzieren und nochmal manuell zu prüfen. "Die Reports bieten die optimale Vergleichsmöglichkeit, um Probleme präzise zu lokalisieren und auch den Zeitraum eingrenzen zu können, in dem der Fehler aufgetreten ist," so Müller. Nach Bestätigung der Fehler können diese also umgehend und nachvollziehbar an das Entwicklungsteam weitergeben werden. Neben den Videoreports erhält das Team außerdem täglich E-Mail-Reports. Anhand der Ampel-Methode lässt sich auch hier in wenigen Sekunden feststellen, welche Tests normal verlaufen sind und welche nicht. Das visuelle Automatisierungstool von testup.io gestaltet also das gesamte Testverfahren transparenter und verbessert somit auch die Kommunikation zwischen dem Digitalteam und den zuständigen Entwickler*innen.
Die Entscheidung, User Acceptance Tests und einen TaaS-Anbieter auszulagern, wird im gesamten Digitalteam als äußerst positiv bewertet. "Da Testing-as-a-Service den zeitlichen Aufwand für manuelles Testen reduziert, können wir uns endlich mehr auf andere wichtige Aufgaben, wie die Weiterentwicklung unseres Onlineshops, fokussieren," sagt Müller.
Aufgrund dieser positiven Erfahrungen kann sich BOGNER den Einsatz von Testautomatisierung und Testing-as-a-Service auch in weiteren Bereichen vorstellen. Treibende Kraft hinter diesen Ideen sind dabei die Mitarbeitenden selbst: "Viele Kolleg*innen aus anderen Abteilungen zeigen großes Interesse an den Einsatzmöglichkeiten von Testautomatisierung und Testing-as-a-Service, da sie mitbekommen haben, wie sehr unser Digitalteam dadurch bereichert und entlastet wird," erklärt Müller. Mit der Automatisierung sieht sich das Digitalteam bei BOGNER im globalen Wettbewerb besser gegen die Schnelllebigkeit im E-Commerce gerüstet.