Option 1
Just press the key on Editor menu in Insert mode.



Option 2
Just press the key on your keyboard.
Option 3
Just click on the scrolling bar on the Device Screen and then play the action.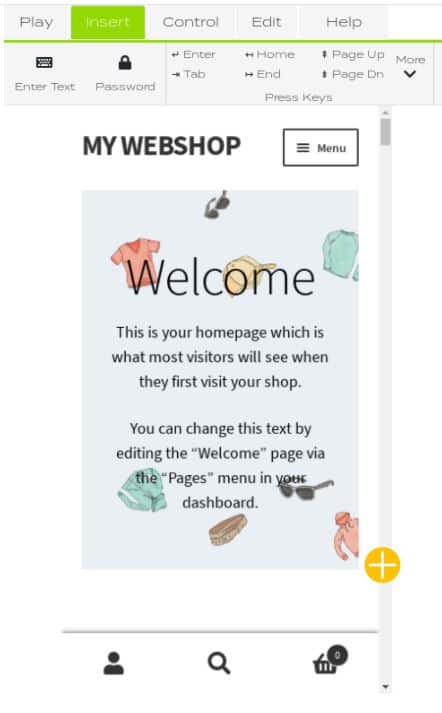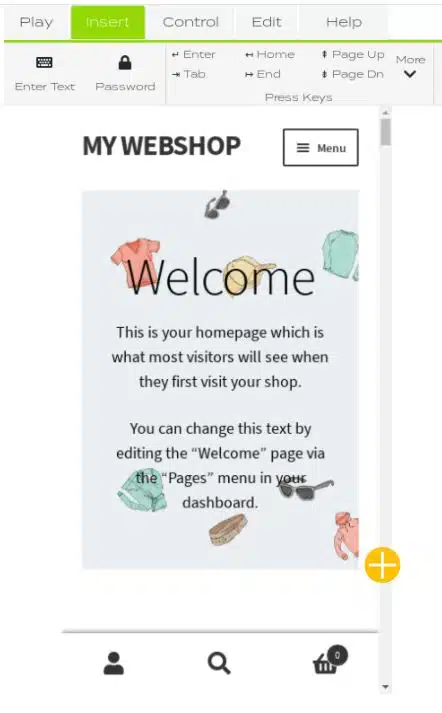 Option 4
Just swipe by holding the mouse button down, where the swipe shall start and release the mouse button where the swipe ends. Click on "Play this" to perform the action on the system under test.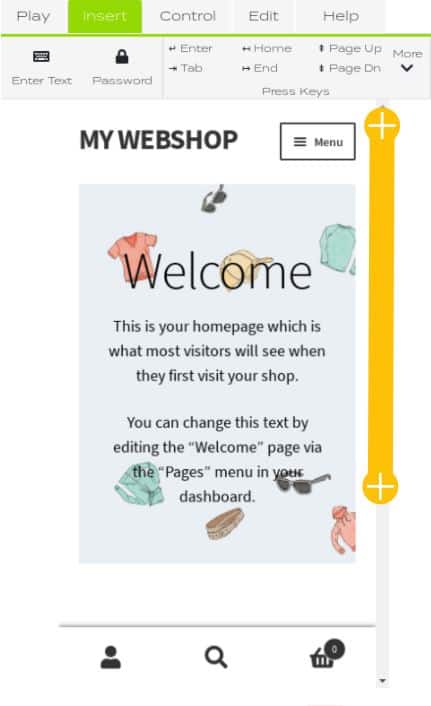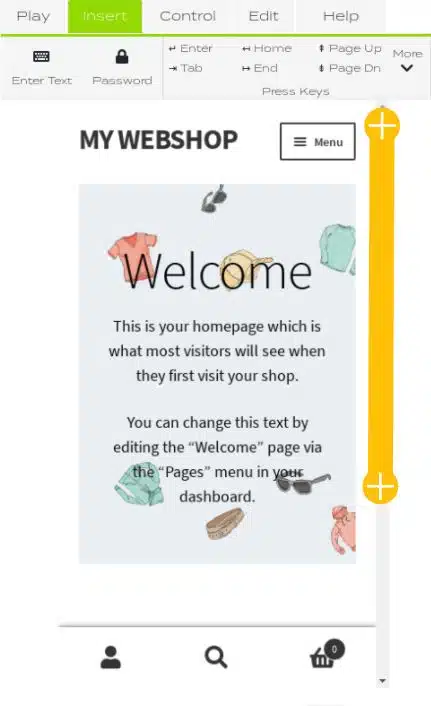 There's a special page just about scrolling.